Flathead Lake Real Estate Sales
Locals and visitors alike enjoyed a beautiful summer on Flathead Lake with long, warm days and cool mornings. While the valley still experienced a significant influx of seasonal residents, the frenzy of the Covid era has seemed to subside somewhat this year.
Carryover buyer demand from the past 24 months continues to hold down inventory and prop up prices in the waterfront market. There were two closed sales during the month of September.
Adjusted price per front for 2022 held at just under $9,700.
Rising interest rates and inflationary pressures have begun to impose a cooling effect on the primary residential market. Several high-priced listings have been withdrawn from the market and buyer demand has ebbed in some segments.
Overall prices are still relatively high, but we do not expect to set any more high-water marks with respect to sales volume in 2022.
---
September Sales:

Pricing and Sales Summary: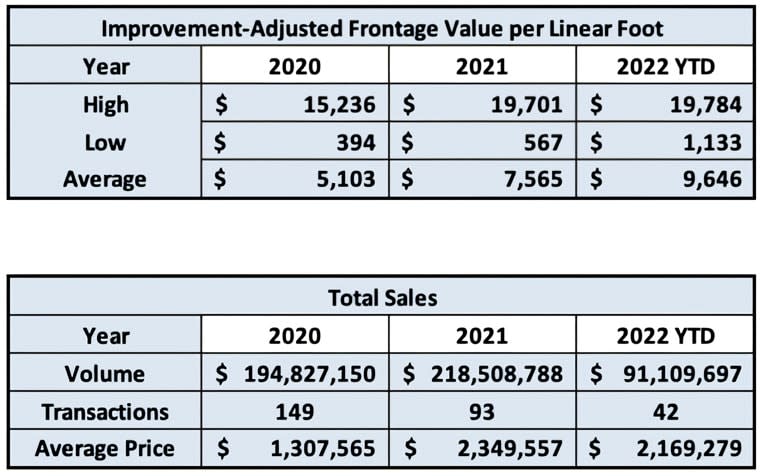 September Significant Sale
817 S Juniper Bay Road, Somers
317 Feet of Flathead Lake Frontage, 1.85 acres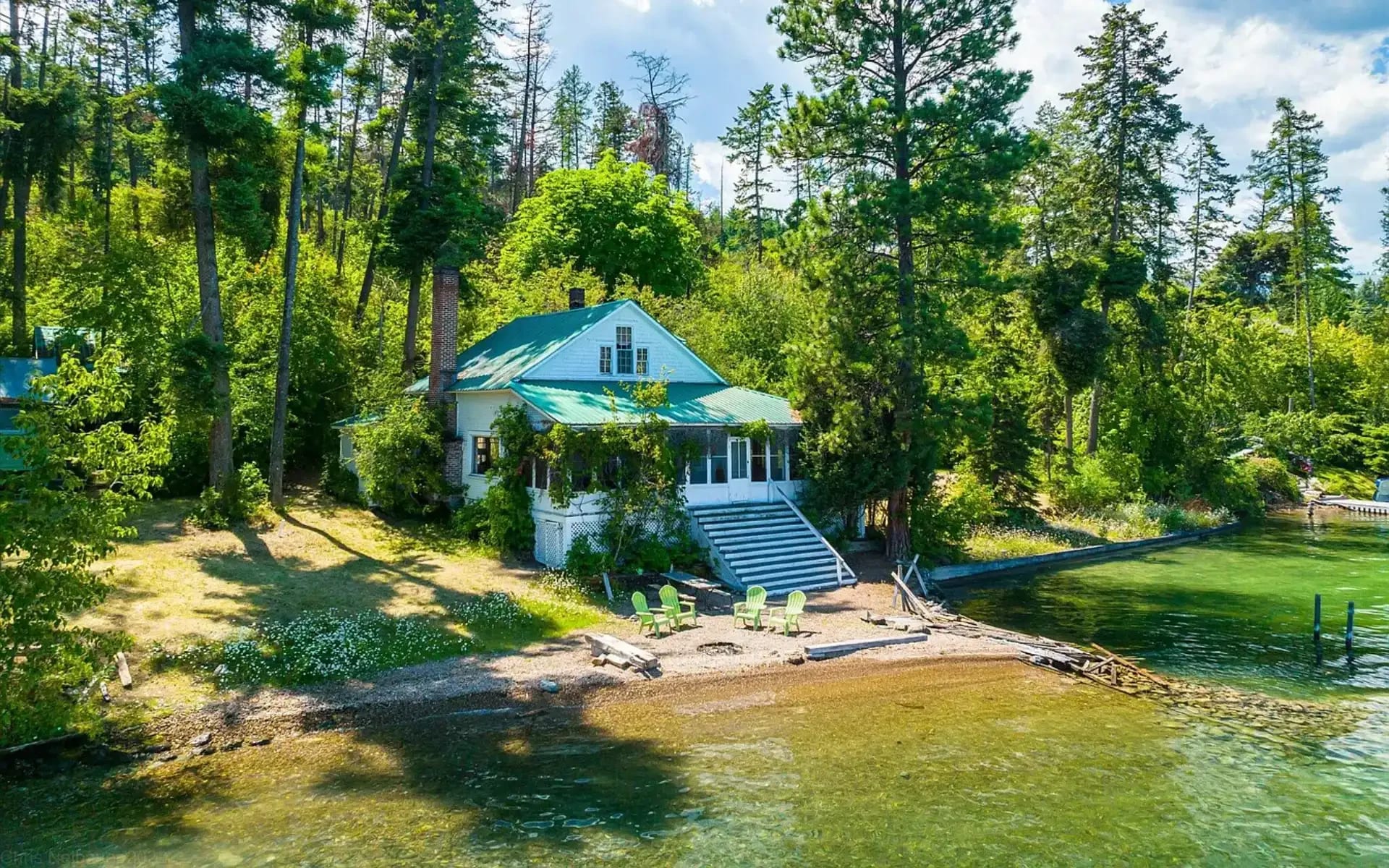 1904 Historic Homestead and Historic Cabins
List Price: $3.49M
Incredible legacy property in Somers with 317 feet of level Flathead Lake frontage. This historic property includes a farmhouse and two guest cabins built over 115 years ago. With gentle access off S Juniper Bay Rd, the mature forest provides ample privacy.
Potential to restore the grandfathered boat house and rail system at the south end of the property. The submerged pier is the remnant of the crib dock system ready to be restored for another generation of memories to be made on this special lakefront property.
Active Waterfront Listings
Residential and land waterfront inventory continues to hold record low levels. The combination of record sales over the past 24 months along with a lack of motivation for sellers to give up their Montana real estate continues to put downward pressure on inventory.
With several high-priced listings exiting the market, median residential prices dipped to just under $4M while land prices edged down to just under $1.5M. With such limited inventory of both residential and land listings, median price trends have become volatile with higher-priced listings coming on and off the market.
Based on these data, it is possible that we have reached a plateau in prices and the sustainable bottom in inventory for the time being.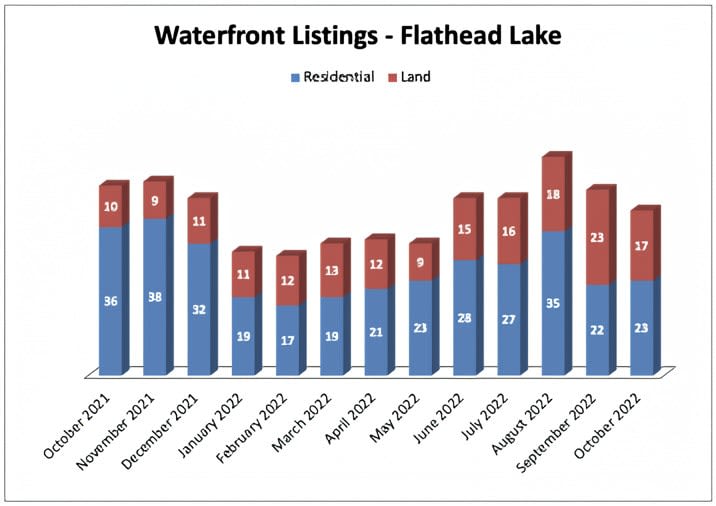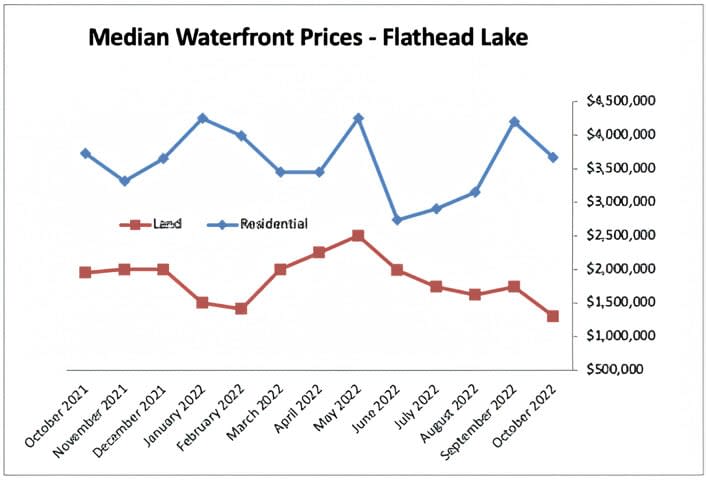 Flathead Lake Condominium Market
With nearly two dozen waterfront condominium communities around Flathead Lake, there has historically been plenty of options for buyers who want the waterfront lifestyle without having to worry about maintaining a lake home.
Below is a summary of active and sold units this year to date. The condo market has followed the single-family waterfront market to record low inventories and increasing prices.