Flathead Lake Real Estate Sales
Winter arrived in the Flathead Valley the first week of November and it appears it is here to stay. Several winter storms have deposited snow in the mountains and across the valleys with ensuing cold temperatures locking it in place. Blacktail Mountain Ski Area is celebrating its 25th year and will be opening on December 10 – its earliest opening in 10 years!
Sustained buyer demand from the past 24 months continues to hold down inventory and prop up prices in the waterfront market. There was only one closed sale reported during the month of November.
Adjusted price per front for year-to-date 2022 held at just over $9,600.
Rising interest rates and inflationary pressures have imposed a cooling effect on the primary residential market. Several high-priced listings have been withdrawn from the market and buyer demand has ebbed in some segments.
Overall prices are still relatively high, but we do not expect to set any more high-water marks with respect to sales volume in 2022 or the first two quarters of 2023.
---
November Sale:

Pricing and Sales Summary: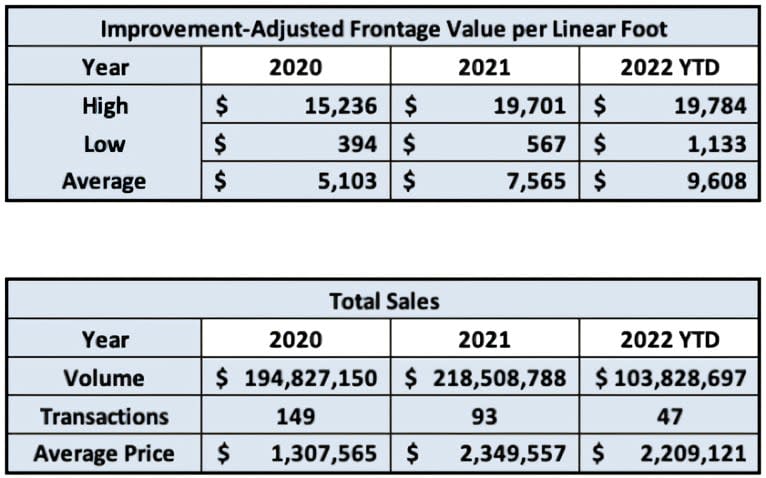 November Significant Sale
21365 Hydeaway Rd – Rollins
108 Feet of Flathead Lake Frontage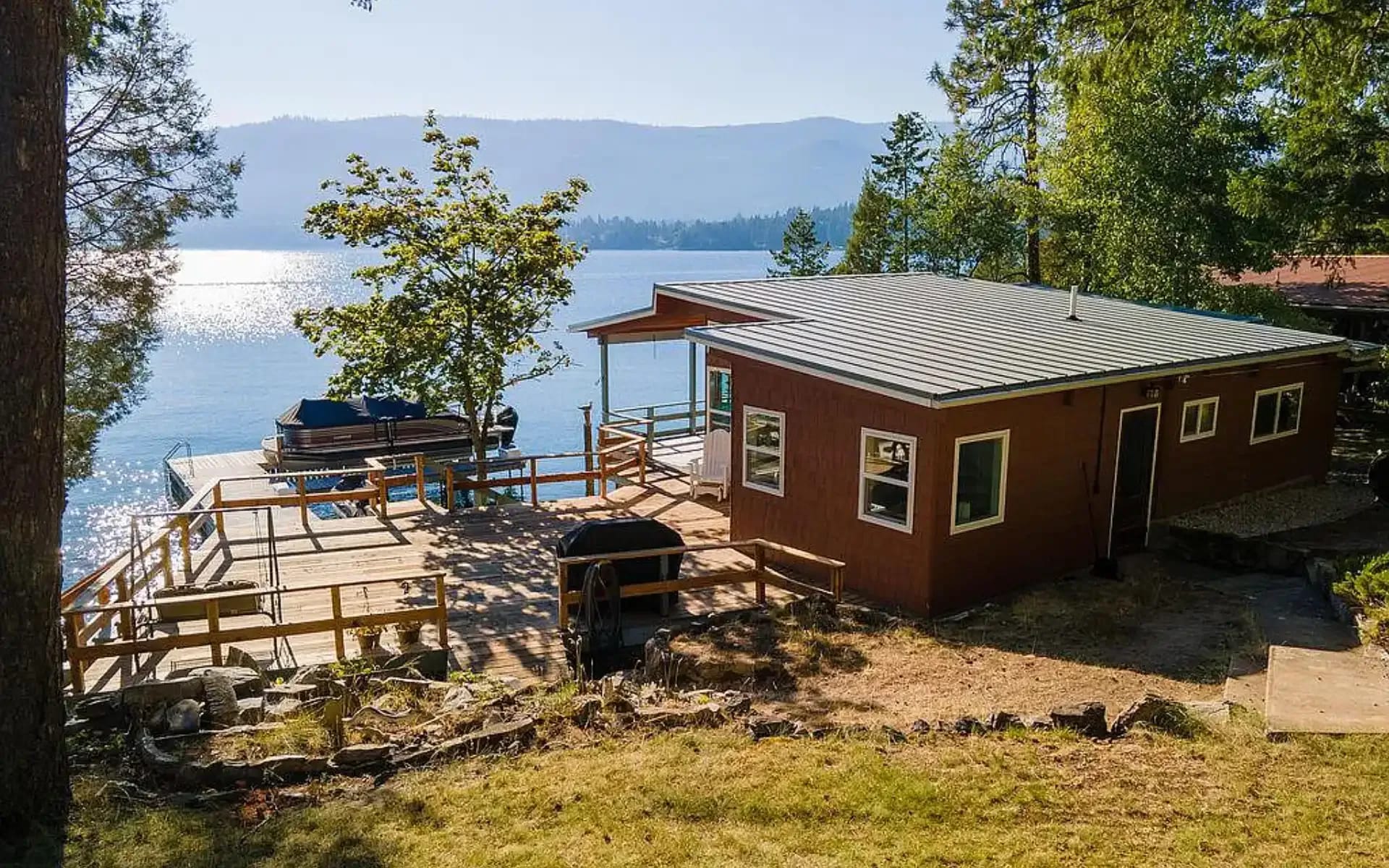 List Price: $1.375M
Welcome to the Hydeaway cabin on Flathead Lake. This property is located in a quiet part of the lake with sweeping views into Big Arm, Dayton, Wild Horse Island, and more. Updates done this summer include deck work, a new fire pit area, a new boat lift, a new jet ski lift, a new water filtration system, an HVAC system, landscape work, and more. 2 bedrooms, 2 bathrooms, 996 sq. Ft.
This is a turn-key summertime cabin but can also be retrofitted for wintertime living if one chose. Enjoy tremendous recreational opportunities outside the door. The town of Lakeside is 15 minutes away with Kalispell, Whitefish, and Glacier National Park just beyond. Memories of a lifetime are ready to be made here.
Active Waterfront Listings
Residential and land waterfront inventory continues to hold record low levels. The combination of record sales over the past 24 months along with a lack of motivation for sellers to give up their Montana real estate continues to put downward pressure on inventory.
With several high-priced listings exiting the market, median residential prices have been hovering around $4M while land prices held at just under $1.5M. With such limited inventory of both residential and land listings, median price trends have become volatile with higher-priced listings coming on and off the market.
Based on these data, it appears we have reached a plateau in prices and the sustainable bottom of inventory for the time being.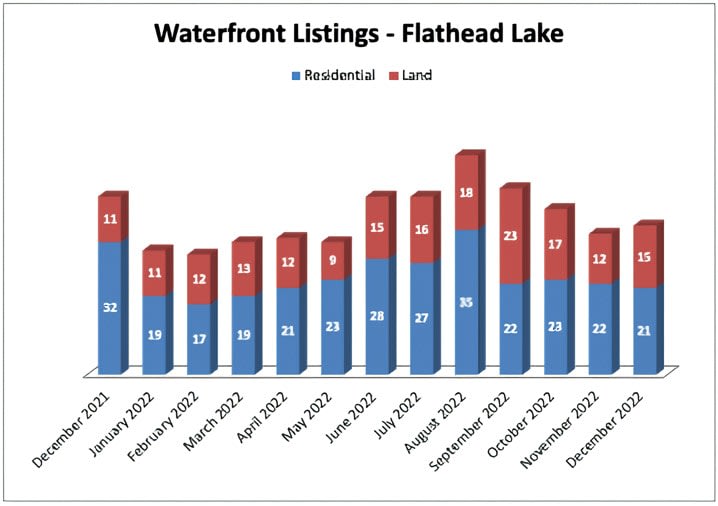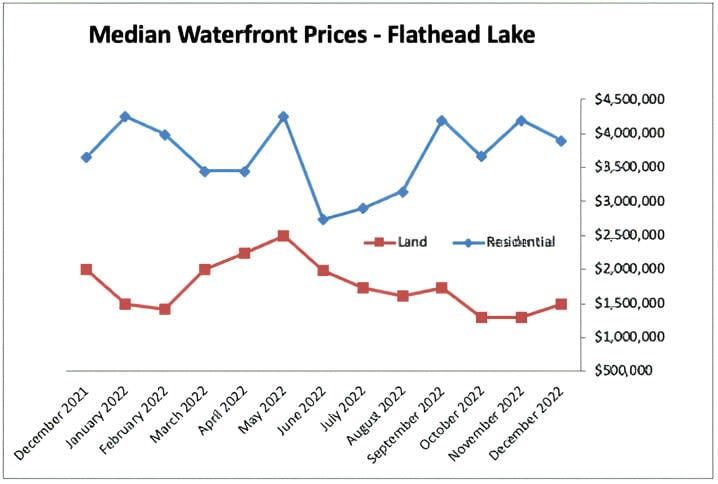 Flathead Lake Condominium Market
With nearly two dozen waterfront condominium communities around Flathead Lake, there has historically been plenty of options for buyers who want the waterfront lifestyle without having to worry about maintaining a lake home. Below is a summary of active and sold units this year to date. The condo market has followed the single-family waterfront market to record low inventories and increasing prices.