Flathead Lake Real Estate Sales
November waterfront sales continued the year-to-date trend of decreasing transactions and inventory augmented by higher prices.
Year-to-date numbers show a total of $194M in total lakefront sales matching the entire volume of last year's record-setting number.
Average sales prices and price per front foot have also increased steadily over the past 24 months. The average price per front foot so far this year has eclipsed $7,000 for the first time in over a decade. The average sales price overall has doubled since 2019 to just over $2.3M per transaction.
The expectation for the fourth quarter of the year is that the transaction count will decrease due to limited inventory, with continued price support from steady demand and sales of higher-priced listings.
---
November Sales:

Pricing and Sales Summary: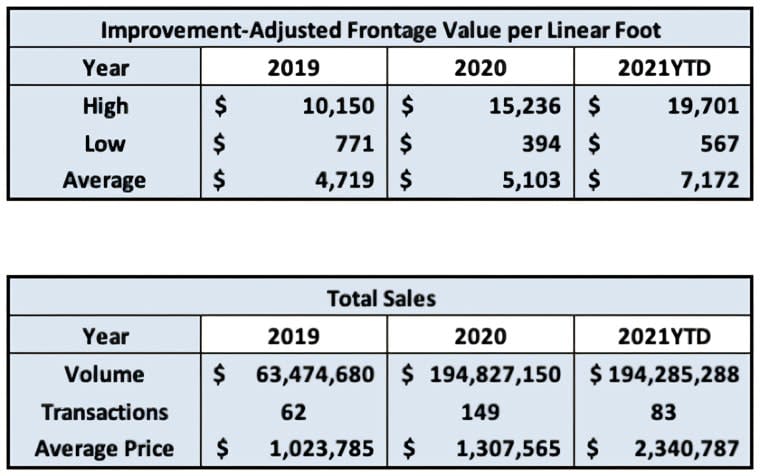 Significant Sale
15024 Yenne Point Rd Bigfork, MT
520 Feet of Flathead Lake Frontage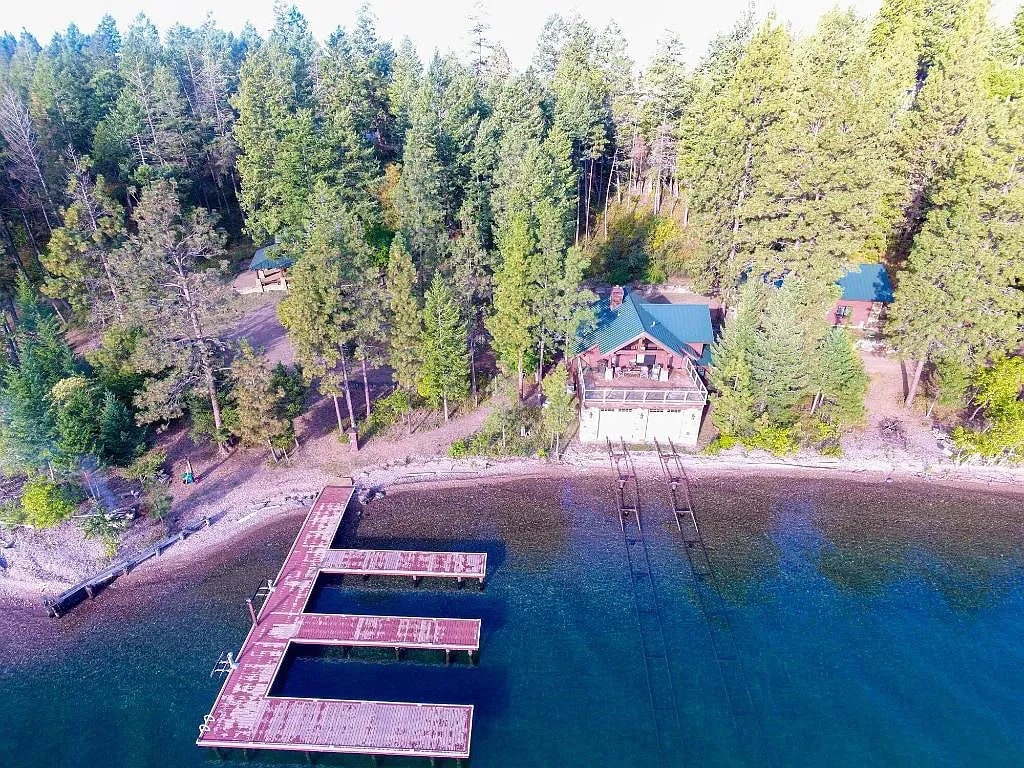 3,052 Total Sq Ft
List Price: $4.25M
Captivating shoreline family retreat with incredible views of the Mission Mountains reflecting off of Woods Bay on Flathead Lake. 520 feet of gentle sloping gravel beach with a very large dock for boats, toys, and recreation.
This property boasts many similarities to the great camps of the Adirondacks. The 2-story Home has a master bedroom, 2 full baths, a kitchen, a great room, a wet bar, and a radiant heated patio for outdoor entertaining. Below, is a heated boathouse with 2 boat rail systems.
Overlooking the property is a 2 story bunkhouse/ business center with 2 full bathrooms, a small kitchen, and a large covered porch. Behind is the 4-stall finished and heated garage There is a building site on the south end for a 2-bedroom lodge. This unique property is accessed off a dead-end gated road.
Active Waterfront Listings
Residential and land waterfront listings are nearly identical to the total number of listings available one year ago. Total listings on the lake historically peak in August and bottom out between January and March. The residential inventory on the lake has dropped to record low territory.
The combination of record sales over the past 24 months along with a lack of motivation for sellers to give up their Montana real estate continues to put downward pressure on inventory. Total active listings in December 2019: 123; December 2020: 42; December 2021: 43.
Median prices for residential listings settled up from last month to $3.6M, while land prices held steady at $2.0M. With such a limited inventory of both residential and land listings, median price trends have become erratic with higher-priced listings coming on and off the market. The overall trend is that active listing prices have essentially doubled over the past 12 months.
Based on these data, it is possible that we have reached a plateau in prices and the sustainable bottom in inventory for the time being.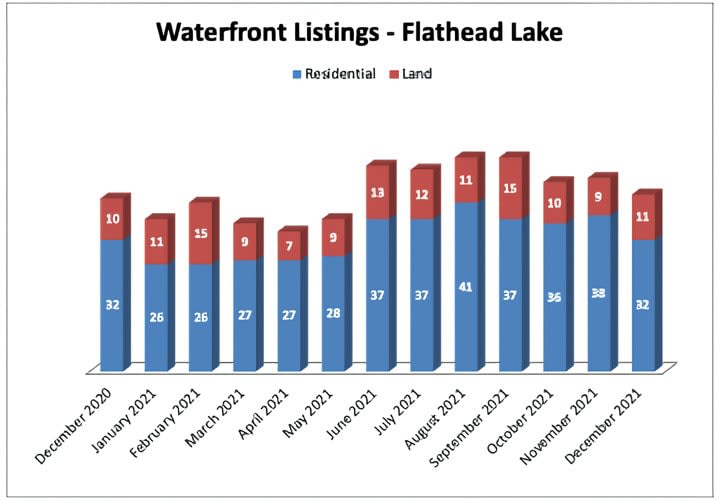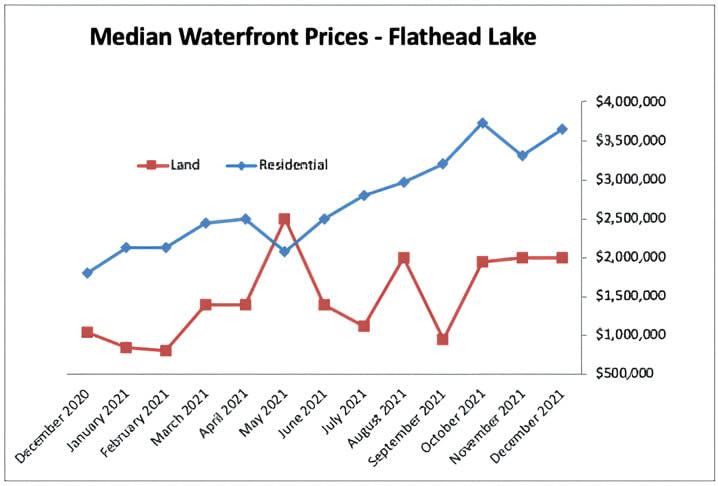 Flathead Lake Condominium Market
With over a dozen waterfront condominium communities around Flathead Lake, there has historically been plenty of options for buyers who want the waterfront lifestyle without having to worry about maintaining a lake home.
Below is a list of all of the current condo listings for the various communities around the lake, along with a report of total sold units and average prices for the first eleven months of 2021.
All six active condo listings are currently under contract.