Flathead Lake Real Estate
February was a relatively quiet month with regard to Flathead Lake waterfront real estate sales. There was only one closed transaction in Dayton for $1.9M.
Rising interest rates and inflationary pressures have imposed a cooling effect on the primary residential market that is spilling over into the waterfront sector. Several high-priced listings have been withdrawn from the market and buyer demand has ebbed in some segments. Overall prices are still relatively high, but the lack of inventory will likely result in fewer transactions and lower sales volume in 2023.
---

Pricing and Sales Summary: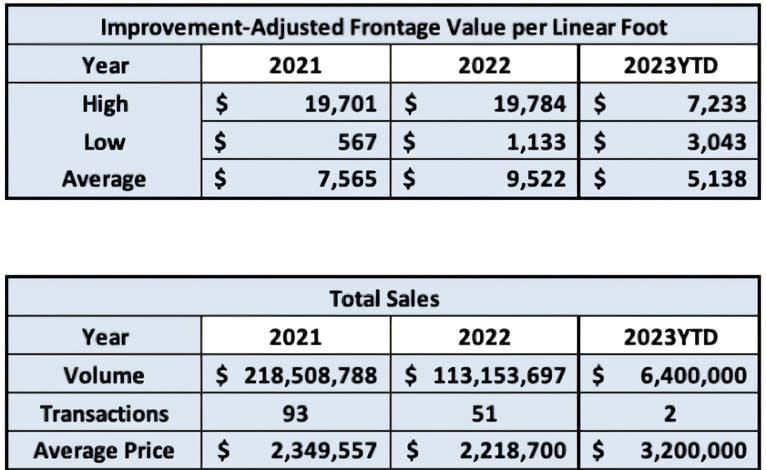 February Significant Sale
84240 Hwy 93, Dayton
460 Feet of Flathead Lake Frontage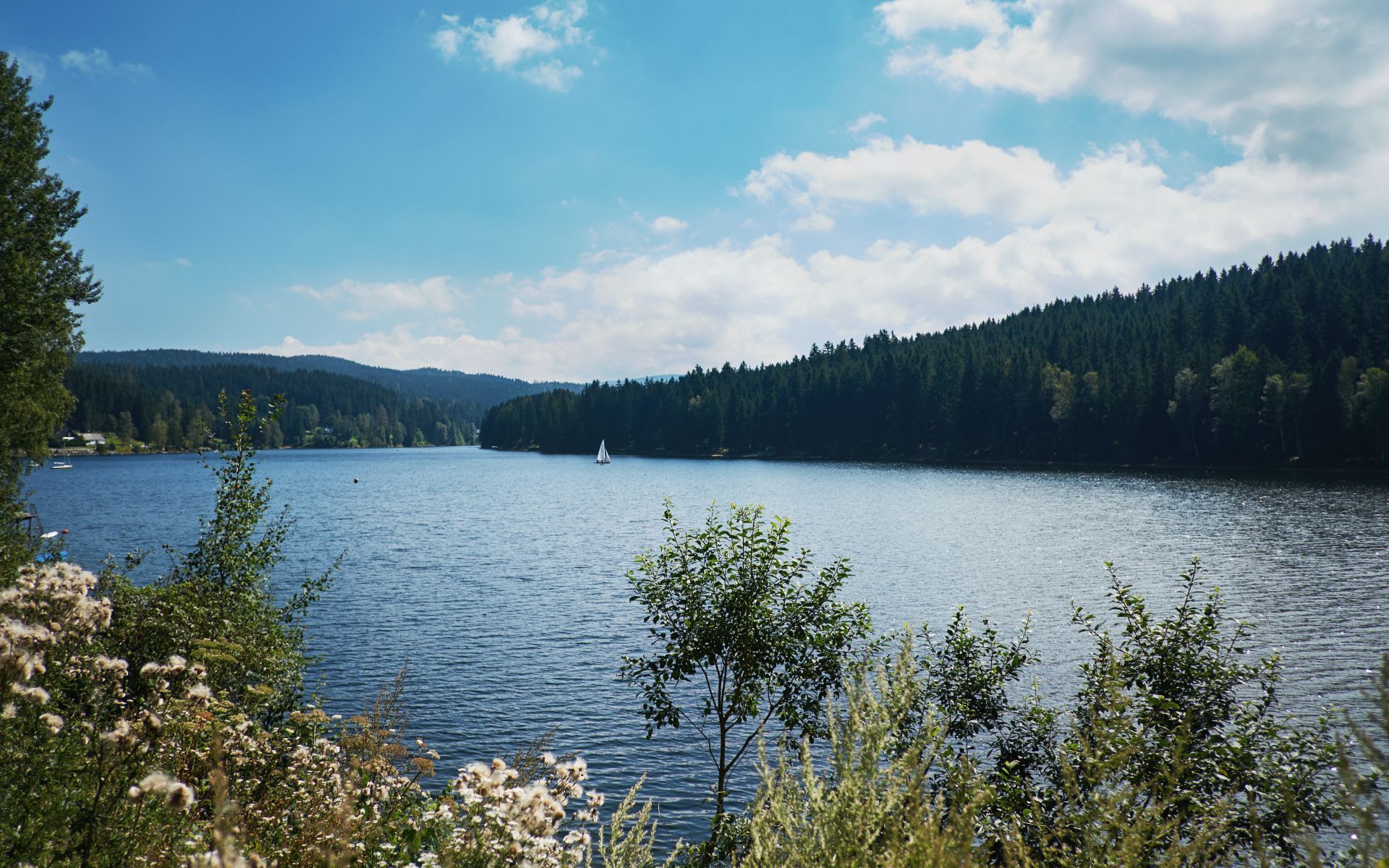 Home and Commercial Shop Buildings
32 Acres including
List Price: $2M
Rare 32 acres with frontage on Flathead Lake has so many opportunities for development. Mostly level land with 1300+ feet of frontage on busy US Highway 93.
A portion of the property is currently in the vineyard and has 2 commercial buildings leased to a winery (Business not included). Two homes on the property – 2 bed/2 bath built in 1988 have gorgeous views to the east and the other is older, in the as-is condition being rented mo-mo.
Enjoy a 460 ft long strip of land (separated by Old Hwy 93) on Flathead Lake with a nice dock and area to relax on the waterfront. A portion of the acreage is in platted Larrivee's Townsite with 146 lots 4 water rights, no zoning/no covenants.
Active Waterfront Listings
Residential and land waterfront inventory continues to hold record low levels. The combination of record sales over the past 24 months along with a lack of motivation for sellers to give up their Montana real estate continues to put downward pressure on inventory.
With several high-priced listings exiting the market, median residential prices have been hovering around $4M but jumped to over $5M in the past three months with only 17 higher-priced listings. Land prices held at just under $1.5M. With such limited inventory of both residential and land listings, median price trends have become volatile with higher-priced listings coming on and off the market.
Based on these data, it appears we have reached a plateau in prices and the sustainable bottom of inventory for the time being.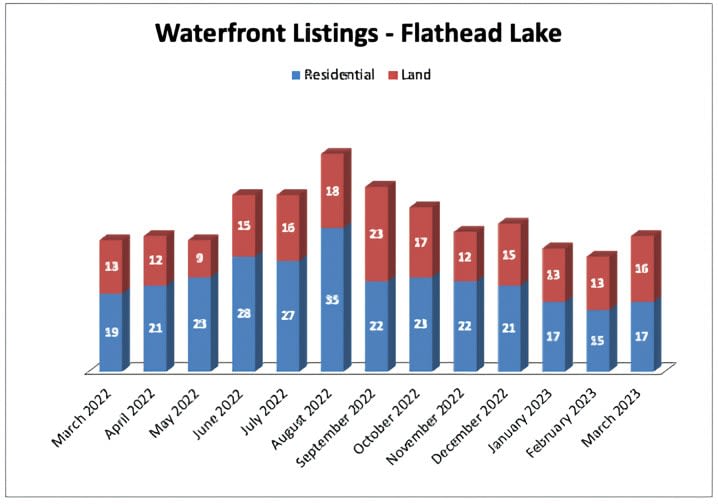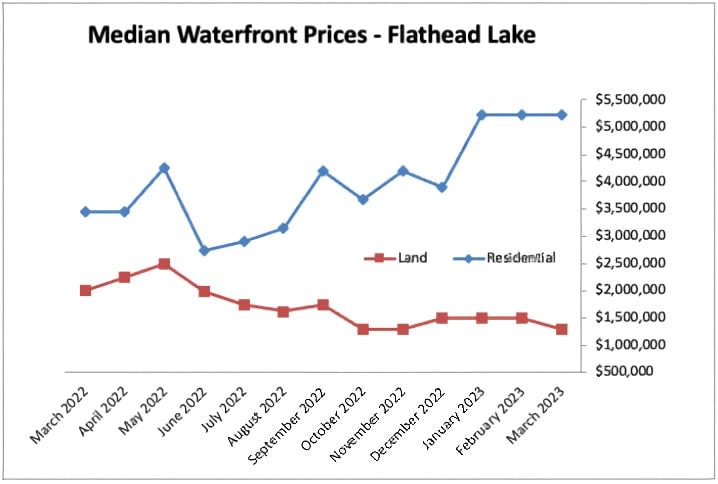 Flathead Lake Condominium Market
With nearly two dozen waterfront condominium communities around Flathead Lake, there has historically been plenty of options for buyers who want the waterfront lifestyle without having to worry about maintaining a lake home.
Below is a summary of currently active and sold units for 2022. The condo market has followed the single-family waterfront market to record low inventories and increasing prices.